What is a Clean and Dirty Keto?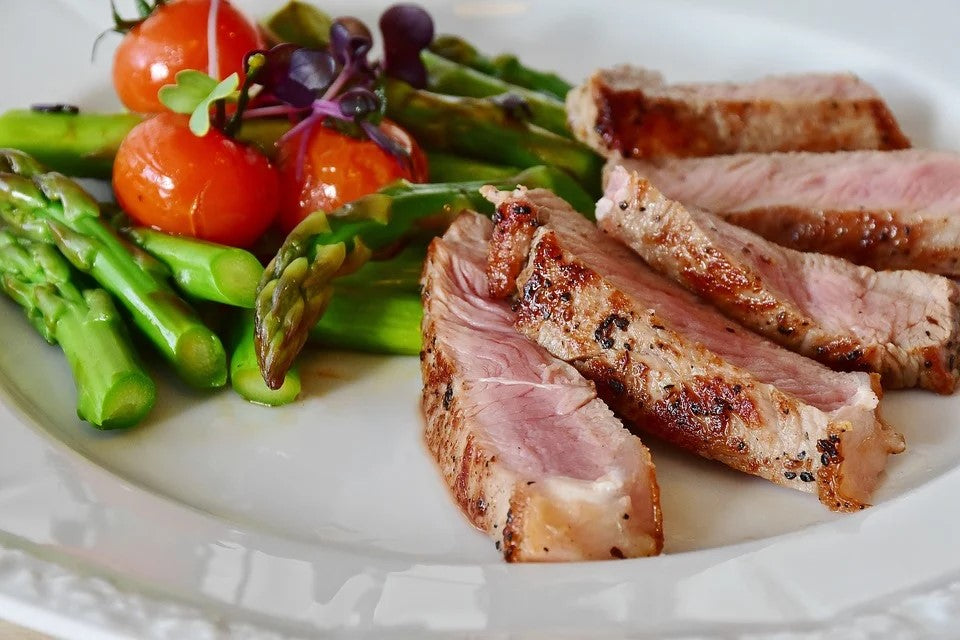 If you have been looking around for an effective regular diet that works for fast and effective weight loss, then you might have heard of the keto diet.
Unlike other forms of weight-loss strategies, the keto diet is assumed to be among the best and also the most aggressive ones simply because it follows through a strict and particular form of diet adjustment.
However, there are instances when such rules are not quickly followed, and some dieters choose to make personal adjustments on their part. Instead of following through the guidelines of a keto diet, they decide to take an easier path, mainly because they may not have the time to make the preparations necessary to create a meal that will best aid them in their journey of helping their body go through ketosis at a much faster pace.
Image Source: Pixabay
At times, people who are constantly working and are too busy to stop by a supermarket and find the best keto-friendly ingredients that may feet their dieting journey, mothers who have so much to do at home to tend for their family's needs. While this attitude towards dieting is considered acceptable when adapting the keto diet to one's daily diet process, it is expected that the target pace of weight loss cannot be easily achieved.
This is the primary difference between clean and dirty keto. If you are new to this form of diet, you might ask, how does such difference affect your journey into faster and healthier weight loss?
This post will dig deeper into what clean and dirty keto is and find a solution if you happen to be among the individuals mentioned above who cannot engage themselves in a dedicated Keto-diet journey completely.
The Clean Keto 
Clean Keto is the type of keto diet that follows through the keto eating rules that are both strict and specific. The rule is relatively easy to remember. The Keto diet is focused on food quality. It is a high-fat, low-carb diet scheme.
This process requires that you make sure that you only take no more than 50 grams of carbs each day. This process will help your body is going through ketosis. Ketosis is how your body uses fat instead of carbs to produce the energy you need throughout the day.
This is why the keto diet is deemed faster and more effective than other forms of weight-loss diets. Instead of keeping you from eating foods with good fat sources, it encourages you to find the right source of good fat and put it into your daily diet schedule. However, this is much easier said than done.
Those who want to remain in the clean keto diet often utilize electrolyte supplement beverages which makes the process easier to engage with even when they are always on the go.
Because your body will make such a huge adjustment, it may feel that your body is losing a lot more energy than gaining any, especially during the first days of this dieting practice. This is a normal reaction of the body to the adjustment. Those who have the time to spare are given the critical advice to take a break and let the body go through the process naturally.
However, this may not be an open option for everyone, as noted earlier.
The Dirty Keto  
If there are diet adjustments that you cannot go through because of your current circumstances, you may be interested in going through dirty keto. But, again, this option makes it harder for the body to engage in ketosis more effectively. This will lessen the body's capacity to immediately respond to ketosis and manipulate how the body uses carbohydrates for better and faster energy production.
Dirty keto involves taking in much less-nutritious food resources. It is also often known as lazy keto.
This can be resolved by taking keto multivitamin supplements to support your body's nutrition needs.
Dirty keto meals are known to be high in sodium. This may include some fast-food resources such as cheeseburgers. Although this is considered acceptable, going through dirty keto is not as beneficial as that of the clean keto.
 What Can You Do to Avoid the Dirty Keto? 
Even if you are very busy and seem to have no time to prepare to go through a completely clean keto diet, you may still take the option to create a more determined decision.
Keto hydration is key to becoming more dedicated to your clean keto diet.
With the right keto electrolyte supplement, your body will be able to produce the energy it needs while giving you the option to access all the necessary nutrients your body needs throughout the diet.
Different keto beverages will give you the proper access to multivitamins that will assist your body in successfully lessening the impact of the keto flu, which you may experience during the first days of engaging in the keto diet.
Keto-friendly coffee beverages and flavorful Keto electrolyte powder sticks will undoubtedly put you in a better state of stability when going through a clean keto diet amidst the many situations you may have to go on in your daily schedule.