Keto Diet: Surviving the First Weeks of Adjustment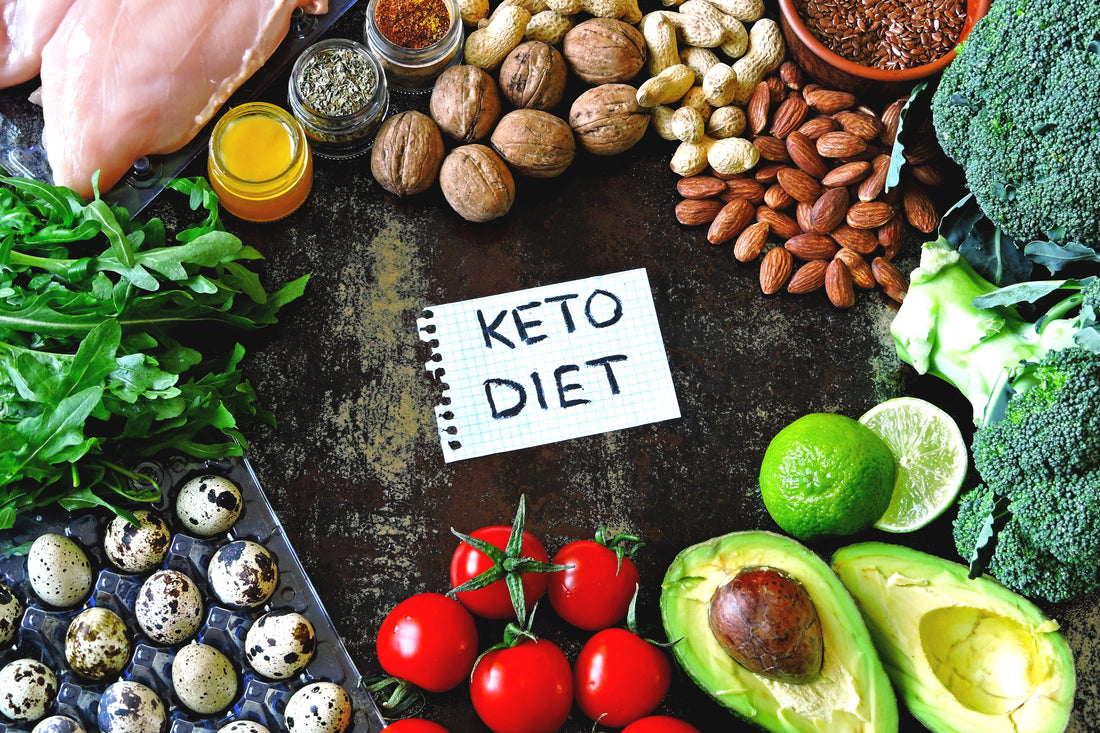 Health diets have made their way in affecting the way individuals view their food, their health, and their culture of eating. The interesting manner by which these diets are creating a huge impact on the way of living of individuals today is that these programs can change the way a person looks at himself and how he identifies with the food that he eats.
Because of the emergence of the fast-food culture, the way people looked at food and its value for their health has changed through time. However, recently, the effect of the fast-food culture on the growing human population has become more evident. The rise of overweight cases does a lot to prove that there is a problem with this developing diet.
While others seem to develop different ideas about engaging in a particular diet, there is certainly one good common reason why these programs are considered necessary and helpful- a better diet results in better health.
Among the most popular diet programs today is the Keto diet.
What is Keto Diet?
Keto diet or ketogenic diet is a low carb, high-fat diet balance.
In search of a better way of treating conditions such as epilepsy and other health issues that have a direct connection to the body's metabolic state, the keto diet has been one of the best eating programs that responded well to the expectations of the medical researchers.
The Keto diet improves the metabolic state known as "ketosis". This state is determined by the efficient way by which the body burns fat and turns them into energy that the brain can readily use.
This low-carb high-fat diet improves the reduction of blood sugar as well as insulin levels that help in managing diabetes better. Other benefits of this diet include weight loss and high energy production in the body.
Why First Weeks with Keto Diet May Feel Uncomfortable
Like in any other diet program, the first weeks would certainly require that you engage fully in the adjustment. This is especially true when it comes to adjusting to the Keto Diet. The sudden shift of your diet's concentration may cause you to experience keto flu.
Keto flu is the way the body adjusts to using fat as a source of energy instead of carbohydrates. If your body is not used to this metabolic process, you may feel symptoms of flu that might make you quit the diet program.
Take note that experiencing Keto flu is quite normal within the first week of adapting to the keto diet.
Some symptoms of the keto flu may include experiencing fatigue and irritability. Others even experience difficulty in sleeping as well as constipation. This is the reason why many who try to adapt to the keto diet give up early on.
This is the reason why it is very important to get support from keto-friendly products that will help you survive these first weeks and push through to a healthier you?
There are several keto-friendly supplements out there. However, when picking the right one, you need to know your chosen product more deeply. Knowing what the product is made of, where it has been sourced from, and what it offers is critical to making sure you get what you need and that you are not adding up to the carbohydrates in your diet since this will hurt your keto diet.
Improving your Keto Diet with the Right Support from the Right Products
Keeping your senses together and your motivation high is critical if you want to stay dedicated to your keto diet program.
The help of these support products will certainly help you push forward with your goal. Whether it is on losing weight or simply realigning your diet to stay healthy, picking the right supplement products to aid you in your keto diet may help you keep at your pace.
What supplements for the keto diet are out there for you to try?
Among the problems that individuals who engage with the keto diet have to deal with is losing interest in the diet because they do not have enough time to prepare for the meals, the choices are too little and the flavor of available food choices is often uninteresting.
For this reason, many of those who start engaging with the keto diet give up and give in to their cravings without even seeing the result of their efforts to adjust to the diet program.
·         Keto Drinks
You need to keep hydrated as you go through your keto diet.
Picking the right keto drink to go hand-in-hand with your keto diet will help you stick with the program while enjoying a healthy and tasty drink even when you are on the go.
·         Keto noodles
Most keto noodles are known for being sourced from vegetables that are highly recommended for the keto diet.
·         Electrolyte Supply
Electrolyte supplements often come in liquid or powdered form. Having enough electrolyte supply during the whole time you are under the keto diet is important to avoid experiencing symptoms of keto flu.
For better adjustment to the keto diet, you can also opt to search for keto recipes that are both simple and practical especially if you are usually on the go.
With these recipes, you do not need to make so many adjustments to your lifestyle especially to be able to prepare a good and healthy meal that you can eat anytime and anywhere you are.
Key Takeaways
The Keto diet is certainly a great way for anyone to get fit and get back in shape.
If you opt to take your chance in engaging with the keto diet, take it one step at a time.
Take note of the fact that there would certainly be some hard walls to hit during the first weeks of your adjustment. This is, however, not the reason to give up on your new diet.
To help you stick through the process, give yourself a chance to embrace the keto diet by getting enough support. Pick the right keto supplement that will help you enjoy the diet and enjoy its benefits well.